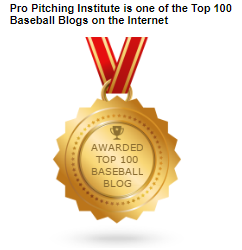 "Trying" indicates you may not know as much as you think.
When you're "trying", you're "testing".
When you're "testing", your cutting an already too short pitching career even shorter.
You also risk failing to realize the upper limits of your pitching potential.
Think of your body as a clearinghouse.
Your movements send messages to your body. Your body interprets these messages and decides which arm slot your throwing arm moves through.
When you "try", you're attempting to figure out how to send your body the right messages in the right order.
However, when you know how to move, you give your body everything it needs to produce the Million$ Pitching results you're desperately "trying" to find.
Stop "trying", start producing Million$ Results
If you were in one of my programs, we'd use video chat or an in-person pitching motion to show me how you move.
In less than 10-minutes, without asking you to change your throwing action, I'll show you how to immediately and consistently show every Opponent a Million$ fastball arm speed, have your pitches produce Million$ late stage ball movement and, at the same time, expect Million$ command.
Want Million$ results? Let's talk!
Coach Skip Fast
Pro Pitching Institute
"Million$ Pitcher Pitching Strategies©" Author/Coach
E-Mail: skip@propitchinginstitute.com
Cell or Text: 856-524-3248
#ElitebyChoice
Copyright © 2020, Pro Pitching Institute.