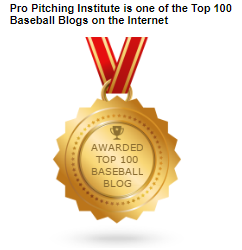 It's human nature to compare, compete and measure your success against the accomplishments of others.
Most believe, when you copy a successful pitching motion, pitching success is yours …or is it?
Comparisons are unfair.
You know yourself better than you know anyone else.
As a result, you compare the worst of you against the best of others.
You set out trying to do the impossible … make your actions duplicate another person's reactions.
Your competition isn't against others.
In pitching, your only competition is you.
To be the best pitching version of yourself, you need to stop these foolish comparisons from robbing you of your energy, your focus, and your pitching career.
In the moment, you might think you're doing the right thing, but eventually you'll come to understand what a waste of time it is trying to copy someone else.
Your battle isn't against others. Your war is within your own heart, your mind, and your soul.
Compete against yourself and the path to your pitching dreams becomes clear.
Compete Against Yourself
Want to stop comparing and start succeeding? Contact us.
Coach Skip Fast
Pro Pitching Institute
"Winning Pitch Location Strategies©" Author/Coach
E-Mail: skip@propitchinginstitute.com
Cell or Text: 856-524-3248
#ElitebyChoice
Copyright © 2020, Pro Pitching Institute.