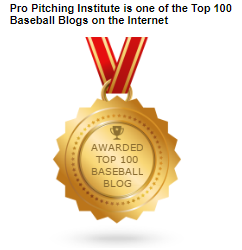 Million$ Pitchers, Pitchers who get paid millions of $$$'s to repeat the same precise thoughts in the exact same order, don't think about their results.
Rather, these Million$ Pitchers trust their focused thought patterns will challenge every Hitter to make solid contact with any pitch.
A Million$ Pitcher's trust in their thought-based pitching process makes their pitching free of stress, worry, anxiety, and fear.
Million$ Pitchers expect their thought patterns to produce the results needed to confidently face the best Hitters in the World.
Other Pitchers "hope".
When your thoughts aren't specific, all you tend to think about is your pitching motion.
Your result isn't good? You change your motion.
You never really lock in one thought process that'll allow you to constantly and consistently compete at the highest levels.
You do, however, have periodic outings where your motion seems to work, but, sadly, because your motion isn't built around a specific thought process, the likelihood you experience back-to-back stellar outings is minimal.
Want Million$ Pitcher Pitching Results?
We teach a specific thought process guaranteed to produce sustainable Million$ Pitcher pitching performances.
Want to know more? Contact us.
Coach Skip Fast
Pro Pitching Institute
"Million$ Pitcher Pitching Strategies©" Author/Coach
E-Mail: skip@propitchinginstitute.com
Cell or Text: 856-524-3248
#ElitebyChoice
Copyright © 2020, Pro Pitching Institute.