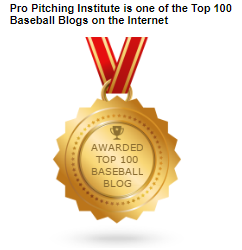 You strive to have your motion look a certain way.
The problem is everyone is following the same model.
This means your motion looks very similar to everyone else.
Your challenge, in this world of sameness, is to do something that'll get you noticed.
Avoid the "shutdown complex"
It's your need for your motion to look a certain way that causes you to shut down!
You start to see only the things that rubber stamp your belief in your target motion and you ignore everything else.
However, unless your motion sends consecutive fastballs directly into your Catcher's target, no matter how much your motion mirrors your target delivery, you're no better than the next guy.
Change your focus
To get noticed, let the way your motion looks take a back seat to the results your motion produces.
By finding ways to systematically eliminate any and all reasons you fail to locate your fastballs, you elevate your pitching performances above the Pitchers competing for the same roster openings as you.
Your fastball location gets you noticed
If you struggle to find a way to locate your fastballs, set up a short phone call with Coach Skip.
Help him to understand how you think about your delivery and he'll use this information to give you things you can do to get noticed.
Coach Skip Fast
Pro Pitching Institute
"Fastball Location Code of Behavior©" Author/Coach
E-Mail: skip@propitchinginstitute.com
Cell or Text: 856-524-3248
#ElitebyChoice
Copyright © 2021, Pro Pitching Institute.