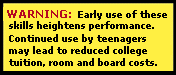 Coaching Pitchers for over 25 years!!!
your Body maintains your "balance".
There's an extremely subtle difference between being "In Balance" and "Balance".

When "In Balance", your Back Knee begins over or in front of your Back Foot.

You use your Throwing Hand for balance and can't regularly hit your target.

"Balance" places your weight just in front of your Back Foot.

You end your motion with your Glove Hand sending the ball into your target with uncanny regularity.
20+ years of Professional, Collegiate, High School, and Intermediate Pitchers make you realize "balance" preserves command.
With "Balance", YOUR REACTION MAKES YOUR command AUTOMATIC!
Most Important – "BALANCE" rules your starting position!
You discover the clandestine mechanics that'll keep your motion balanced

!
Moderate Importance – you Discover the hand movement to maintain your "balance".
A Simple Hand Separation Before Your Front Foot Moves into Your Motion!
The Result – the throwing action turns into a reaction.
Until their Glove Hand flips, your Stride Foot stays off the ground.
"Balance" drives the ball to the target with uncanny regularity!
BECAUSE THEY'RE "IN BALANCE", YOU FOLLOW ALL THE ADVICE YOU SEE ON YOUTUBE, ONLINE ARTICLES, MAGAZINES, OR EVEN IN-PERSON SESSIONS WITH OTHER COACHES, AND YOU STILL CAN'T FIND YOUR TARGET!
With the Coach Skip …
You demystify your pitching and absolutely make it easier for you to become this elite pitcher!

No instruction anywhere gives you such simple, easy-to-follow terms.

You become a young All-Star, make their High School Team, earn Collegiate Scholarships, and even gain Professional Attention.
The "Self-Coaching Guide"
with the "SELF-COACHING GUIDE", Coach Skip teaches balance!
Lesson 1 – "A balanced Starting Position …"
Lesson 2 – "takes you into an equally balanced Front Leg lift."
Lesson 3 – 'Your Glove Arm movement and …"
Lesson 4 – "Throwing Hand position …"
Lesson 5 – "keeps your Glove Hand free to get the ball to your target with uncanny regularity!!!"
The Self-Coaching Guide teaches you to hold your Starting Position without drifting into your Throwing Action, and to drive the ball to the target with uncanny regularity!
There's no theory or "fluff".
Coach Skip is a straight shooter.
Coach Skip's "Command Program" retails for just $180 … Introductory Offer $25!
Self-Coaching Guide Log-In I Have a Question?
Other Command Producing Opportunities
Out-of-Area Self-Coaching Guide | Superior In-Person Instruction in South Jersey | Anywhere Excellent Distance Instruction