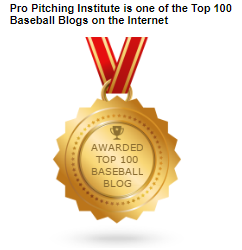 My name is Coach Skip, and you're going to learn about a "balanced" Stride.
An Out-of-Balance Foot Strike
At the end of your Stride, your Throwing Arm reacts to your Body's position.
When your Foot Strike position is out of balance, your release is spotty at best.
Balanced Foot Strikes
Land your Stride with your Foot Strike in balance and your Throwing Action reacts a lot differently.
Your ball ends up in the target with uncanny regularity.
How To Accomplish This?
Want to end your Stride in balance?
The Pro Pitching Institute teaches you to manage your Stride, or your instruction is free … No questions… No hassles… and no hard feelings.
Coach Skip Fast
"The Pitching Process Doctor"
Pro Pitching Institute
+1-856-524-3248
skip@propitchinginstitute.com
http://propitchinginstitute.com
#ElitebyChoice
Copyright © 2022, Pro Pitching Institute.