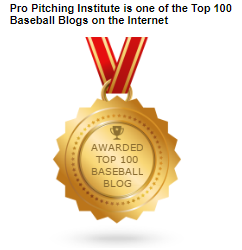 My name is Coach Skip and I'm about to teach you Glove Hand action.
Little Glove Hand Action
An undisciplined Glove Hand fails to activate your Lower Body.
You get fewer pitches to travel to your target.
Glove Hand Action
Your weight distribution at the top of your Front Leg lift prompts your Glove Arm to activate your Lower Body.
You send your pitch to your target with uncanny regularity.
Accomplishing This?
Want your Body to produce better Glove Hand Action?
The Pro Pitching Institute teaches you to manage your Glove Hand, or your instruction is free … No questions… No hassles… and no hard feelings.
Coach Skip Fast
"The Pitching Process Doctor"
Pro Pitching Institute
+1-856-524-3248
skip@propitchinginstitute.com
http://propitchinginstitute.com
#ElitebyChoice
Copyright © 2022, Pro Pitching Institute.