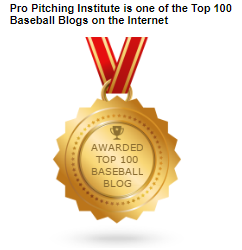 My name is Coach Skip and I'm about to teach you "Posture".
Poor Posture
When you begin with your Shoulders anything about level, your body makes an autocorrection.
Your natural adjustment skews your command.
Good Posture
Have your Shoulders level and your command improves.
Your good posture builds an advantageous location.
Accomplishing This?
Want your Body to produce better posture?
The Pro Pitching Institute teaches you to manage your posture, or your instruction is free … No questions… No hassles… and no hard feelings.
Coach Skip Fast
"The Pitching Process Doctor"
Pro Pitching Institute
+1-856-524-3248
skip@propitchinginstitute.com
http://propitchinginstitute.com
#ElitebyChoice
Copyright © 2022, Pro Pitching Institute.