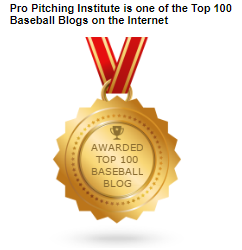 Front Knee Behind Your Front Hip
Your Front Knee starting behind your Front Hip tells your body it needs to react to your weight distribution.
As you move down the mound, your Throwing Hand keeps your body in balance, you lose your command, and never know where any one pitch will end up.
Front Knee in Front of Your Front Hip
However, your Front Knee beginning in front of your Front Hip means your body is in balance and your Arms are free to move the way you want.
Your Glove Arm prompts your Lower Body, and your ball goes into your target
Resolution
Looking for your Lower Body to build command (and velocity) … we'll show you how in 2-simple steps!
* Coach Skip will teach you how to send a much large portion of your pitches directly to your intended or your instruction is free … No questions… No hassles… and no hard feelings.
Coach Skip Fast
"The Lower Body Doctor"
Pro Pitching Institute
+1-856-524-3248
skip@propitchinginstitute.com
http://propitchinginstitute.com
#ElitebyChoice
Copyright © 2022, Pro Pitching Institute.