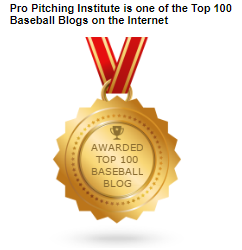 I'm Coach Skip and I teach a natural pitching process built to deliver a much larger portion of your pitches directly to your intended target.
Head In Front of Back Foot
As seen in this video, your Head positioned in front of the Back Foot lets you fall into your Stride and the Throwing Arm reacts.
Your ball takes an unpredictable path and produces inconsistent command.
Head Over Back Foot
Your Head beginning over your Back Foot promotes command.
Your weight distribution lets your Glove Hand promote your Lower Body and the ball hits your target with uncanny regularity.
How To Accomplish This?
Want to know more about your weight distribution?
The Pro Pitching Institute's Self-Coaching Plan teaches you to manage your weight, or your instruction is free … No questions… No hassles… and No Hard Feelings.
Coach Skip Fast
"The Pitching Process Doctor"
Pro Pitching Institute
+1-856-524-3248
skip@propitchinginstitute.com
http://propitchinginstitute.com
#ElitebyChoice
Copyright © 2022, Pro Pitching Institute.