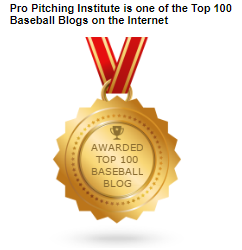 I'm Coach Skip and I'll teach you how to deliver a much larger portion of your pitches directly to your intended target.
Your Front Leg Promotes Your Throwing Action
Begin with your weight in front of your Back Foot, your Body waits to be in balance.
You complete your Stride, and you throw the ball, but your pitch location suffers.
Your Body's Balance Initiates Your Throwing Action.
Start with your weight just in front of your Back Foot, you merely lift your Front Leg, and your Throwing Action becomes part of your motion.
Your pitch location happens automatically, and the ball goes where you want.
How To Accomplish This?
Want to know more about your results?
The Pro Pitching Institute's Self-Coaching Guide manages your command, or your instruction is free … No questions… No hassles… and no hard feelings.
Coach Skip Fast
"The Pitching Process Doctor"
Pro Pitching Institute
+1-856-524-3248
skip@propitchinginstitute.com
http://propitchinginstitute.com
#ElitebyChoice
Copyright © 2022, Pro Pitching Institute.