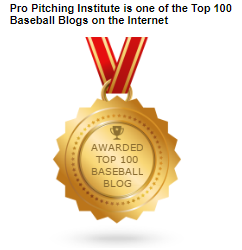 The "Do This" Pitching Coach
The "Do This" Pitching Coach knows what he wants to see but doesn't know how to teach you to "do" what he wants.
Therefore, his teaching style turns into him saying, "do this". "get (this body part) in this position" or "change this".
This approach baits you into taking responsibility for your own results.
Last I checked, your Pitching Coach should know more about how your body works than you.
Therefore, when your Pitching Coach holds you accountable to "do" what he asks, what purpose does your Pitching Coach serve?
The "Silent" Coach
A well-trained "Silent" Pitching Coach understands how your body works.
Why "silent?
Without saying you need to "do (anything)", he silently watches your motion, sees your roadblocks, makes immediately effective adjustments, and, once he does, he always gets you to use less physical effort to produce better results.
What's a Pitcher to do?
When you work with a "Do This" Pitching Coach, you may be putting your pitching career in jeopardy?
Once you find a Pitching Coach who silently goes about his job, makes simple adjustments that continually improve your results, and, when asked, talks in terms of cause and effect, you've found a keeper.
Don't know where to find a "silent" Coach? Ask Coach Skip about his programs.
Coach Skip Fast
Pro Pitching Institute
E-Mail: skip@propitchinginstitute.com
Call or Text: 856-524-3248
#ElitebyChoice
Copyright © 2021, Pro Pitching Institute.