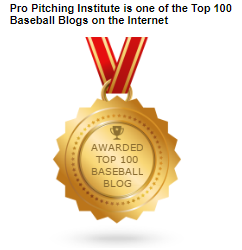 I'm Coach Skip and I'll teach you how to deliver a much larger portion of your pitches directly to your intended target.
What Not To Do
Starting with your Feet too far apart causes your Front Knee to naturally move behind your Front Hip.
You lose your Glove Hand and expand the target area.
What To Do
You start with your Feet closer together and your Front Leg automatically stays even with your Front Hip.
You maintain control of your Glove Hand, and the ball goes into your target.
How To Accomplish This?
Want to know more about your results?
The Pro Pitching Institute manages your command, or your instruction is free … No questions… No hassles… and no hard feelings.
Coach Skip Fast
"The Pitching Process Doctor"
Pro Pitching Institute
+1-856-524-3248
skip@propitchinginstitute.com
http://propitchinginstitute.com
#ElitebyChoice
Copyright © 2022, Pro Pitching Institute.