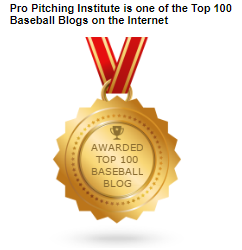 There's no mystery to Lower Body involvement.
Lower body engagement is a natural response to your ball's exact location.
Your Action
Your Front Leg puts your Glove Hand in a position to control your motion,
Your Glove Hand goes palm up at the right time, and
You activate your Lower Body.
Your Result
Your Lower Body drives your pitch location, and your ball naturally goes directly into your target.
Your Lower Body involvement is guaranteed.
Your Resolution
Can't get your Lower Body to find your target, then ask for help!
Coach Skip Fast
"The Lower Body Doctor"
Pro Pitching Institute
+1-856-524-3248
skip@propitchinginstitute.com
http://propitchinginstitute.com
#ElitebyChoice
Copyright © 2022, Pro Pitching Institute.