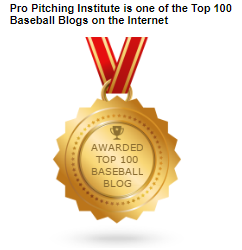 My name is Coach Skip and I'm about to teach you Shoulder alignment.
What Not to Do?
Your Shoulders stay in line with your Hips.
The instant your Front Knee moves behind your Front Hip your Shoulders fly out of line and make it more difficult for you to hit your spots.
What to Do!
Instead, you want your Front Knee to stay ahead of your Front Hip.
Your Shoulders stay in line and your Lower Body locates your pitches with uncanny regularity.
Accomplishing This?
Want to end your Starting Position with your Shoulders in line with your target?
The Pro Pitching Institute teaches you to manage your Shoulders, or your instruction is free … No questions… No hassles… and no hard feelings.
Coach Skip Fast
"The Pitching Process Doctor"
Pro Pitching Institute
+1-856-524-3248
skip@propitchinginstitute.com
http://propitchinginstitute.com
#ElitebyChoice
Copyright © 2022, Pro Pitching Institute.