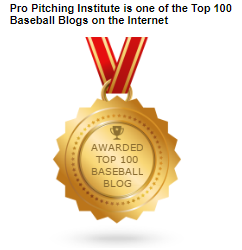 Kinematic Sequences – Your body's balance system uses the information from your inner ear, eyes, muscles, joints, and the brain to keep you at – or bring you back to – a state of natural balance.
Where You Spend Most of Your Time and Why?
Without an understanding of how your kinematic sequence works, most people come to believe their legwork into their front leg lift is relatively inconsequential and they can overcome any deficiencies as they move down the mound.
If this describes you, you're setting yourself up to spend many hours over many years trying to master a movement pattern that's actually controlled by your kinematic sequence.
Let your pitching career take this route and your problem becomes your inability to regularly throw three consecutive pitches directly into your target.
When you pit your erratic pitch location against well-trained, patient Hitters, you struggle to keep your Team close enough to win the games you pitch.
Where You Want to Spend Most of Your Time and Why?
With a laser-focus on a foot placement, leg flex, and front leg path combination that eliminates any weight shifts, you finish your front leg lift with your upper body free to move the way you want.
From the top of your front leg lift, you count on your upper body to begin a full body rotation, and your kinematic sequence to automatically, spontaneously, and repeatedly send your pitches directly into your intended target.
Coach Skip Keeps Things Simple
Instead of searching for the right leg work, ask Coach Skip can teach you how to manage their hip orientation into your front leg lift.
If you need to simplify your pitching, then set up a short phone call (or text) with Coach Skip.
Coach Skip Fast
Pro Pitching Institute
"The Secrets to Fastball Location©" Author/Coach
E-Mail: skip@propitchinginstitute.com
Call or Text: 856-524-3248
#ElitebyChoice
Copyright © 2021, Pro Pitching Institute.