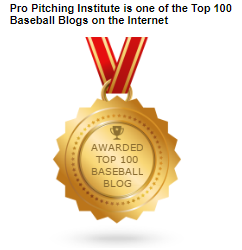 The object of any bullpen is to walk away with one physically repeated action that'll get more pitches to travel directly into your intended target than before your session began.
Keep repeating the action that came out of your bullpen, your actions become a habit, and, forever on, you can count on more pitches to travel directly into your target.
The most effective bullpen take-aways
Obviously, you decide how you want to move, but did you ever realize, your conscious actions can only occur when your body comes out of a point of balance.
Once your body moves out of any balanced position, your subconscious goes to work to get your body back to balance. While your body is getting itself back to balance, you lose conscious control of your movements.
Therefore, the way your body is known to work, when the actions that come out of your bullpen revolve around your foot placements or out of your front leg lift, your bullpen is much more likely to have a permanent and positive impact on your future fastball location.
Coach Skip Optimizes Bullpen Sessions
By supervising both in-person and Zoom-based bullpens, Coach Skip helps you walk away knowing the actions that'll positively impact your fastball location for the rest of your competitive pitching career.
Not getting as much out of your bullpens as you'd like? Set up a short phone call with Coach Skip.
Coach Skip Fast
Pro Pitching Institute
"The Secrets to Fastball Location©" Author/Coach
E-Mail: skip@propitchinginstitute.com
Cell or Text: 856-524-3248
#ElitebyChoice
Copyright © 2021, Pro Pitching Institute.