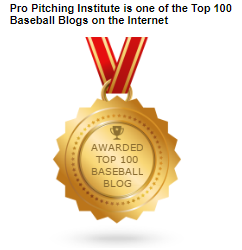 Hi, I'm Coach Skip and I teach lower body engagement.
The Lower Body Process
Your lower body pitching process encompasses some well-defined mechanics.
First, your Starting Position produces your Front Leg lift.
Then, your Front Leg lift generates your Lower Body activity.
Finally, your Lower Body activity sends the ball directly into your target.
What do You earn?
Even small adjustments in your body's mechanics produce superior results.
Miss your starting position, forget about your lower body and your body naturally adapts.
Struggling with your lower body pitching process?
Coach Skip is here for you.
Coach Skip Fast
"Your Lower Body Doctor"
Pro Pitching Institute
+1-856-524-3248
skip@propitchinginstitute.com
http://propitchinginstitute.com
#ElitebyChoice
Copyright © 2022, Pro Pitching Institute.